Boat name

MOODY BLOO
Berth

Deacons Boatyard Marina
Boat type

Moody 31 MkII
Cruising area

Solent
Now live on Ebay is my listing for a Gori 3 blade folding with 40 hours use. (Explanation on Ebay listing).
Was used on a Moody 31 MKII.
Ebay item no: 154006307845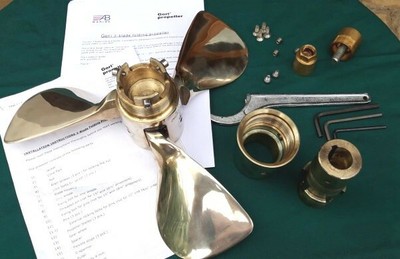 During winter inspection it was found that the installer had not lapped the propeller on to the propeller shaft and there had been vibration of locking screws damaging threads. It was quicker to fit a new propeller and get the boat back in water.